All Things Automotive
The need for winter tires
Colorado is in the midst of a busy winter. The state has already experienced its fair share of record cold and robust snow, both of which will likely continue for a few more months. According to research by the AAA Foundation for Traffic Safety, winter weather, like what we often experience here in Colorado, is a factor in nearly half a million crashes and over 2,000 fatalities every winter.
Our best advice is to stay home and avoid driving altogether on inclement days, yet we know that's not always practical. We also know that many Coloradans get an urge to head for the mountains and catch the fresh powder every time it snows. With respect to practicality and powder, our second-best piece of advice is to invest in a set of winter tires. Here's why:
Be proactive
Although there is an upfront investment, getting a set of winter tires for your car can save you money in the long run. If you use all-season tires throughout the year, you'll experience 25–50 percent less traction than winter-designated tires. The improved performance winter tires give help prevent accidents, with potentially high human and financial costs.
If you're a DIYer, purchasing a second set of wheels for your winter tires allows you the convenience of putting the tires on and taking them off yourself at home. No more waiting around the tire shop to pay someone else to do it! Even if you don't do it yourself, having your winter tires mounted on a set of rims (like a set of cheaper steel rims) will save you money on mounting and balancing fees at a shop.
Myth busting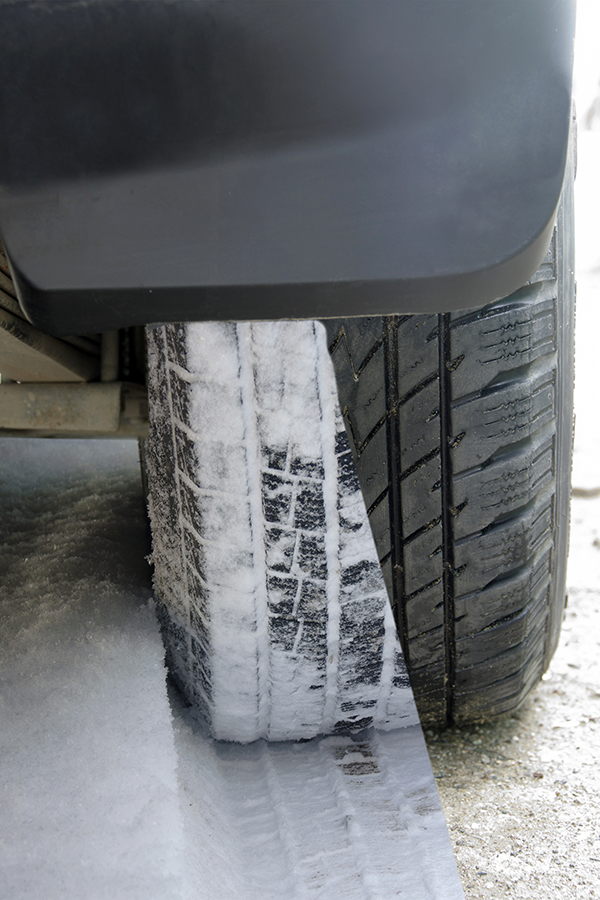 Despite the name, it's a myth that your "all-season" tires will perform as well in freezing weather (or even in near-freezing) as they do in temperate weather. Because of their composition, all-season tires start to stiffen up and lose traction in temperatures under 45 degrees Fahrenheit.

Winter tires use silica, fiber additives, and "micropore" rubbers in the tread that increase grip, and have aggressive tread patterns to avoid snow and water build up. They're designed to maintain softness and flexibility in cold weather, which increases traction and handling in snowy, icy, and cold conditions. Look for this symbol.
Member benefits
AAA members can take advantage of discount savings with Peerless Tires For Less on new sets of winter tires. Plus, with every tire sold, Peerless will provide free rotations and flat repairs. Art Prott, general manager for Peerless Tire recommends speaking with a tech about your specific driving habits. For example, someone who mostly commutes in the metro area is going to be very different from someone with an annual ski pass. "There's no such thing as a best winter tire," said Prott. There are 24 Peerless locations in Colorado, so there is likely one near you. Visit AAA.com/discounts.
In addition, there are many AAA Approved Auto Repair shops that provide tires and tire service. These facilities offer discounted labor (up to $50), guaranteed work, and priority service for AAA members.
More depth
No matter what you do, make sure the tread on your tires is up to speed. Worn tread, regardless of whether they're all-season or winter, will not help you at all. A new Colorado law (enacted August 2019) requires a tread depth of at least 3/16 inch on snowy roads for all vehicles. Less tread requires traction devices, such as chains, AutoSocks, and other ATDs.
Did you know?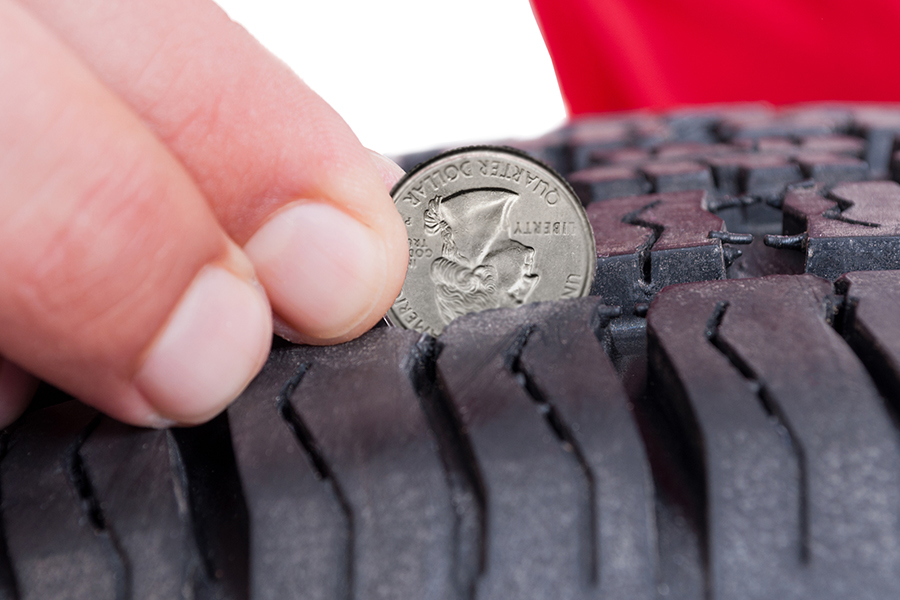 AAA research finds stopping distances for 4/32-inch tread increase 42 percent for a Toyota Camry and increase 44 percent for a Ford F150. Remember the quarter test: stick a quarter in your tire's tread, make sure it goes past, or at least touches, the top of Washington's head.