Doug's Discount Deals
Save time and money on your next road trip
Now that summer is here, it's a great time to take the family on an unforgettable road trip. Colorado has some of the most breathtaking views from the road. Need a hotel room along the way? AAA members enjoy exclusive savings at lodging partners like Best Western, Hilton, and Marriott—just to name a few. Not only will you save money, all AAA properties have been inspected and rated on both quality and services available, and are available in a variety of price ranges.
Before making that trip, getting your car in tip-top shape should be a high priority. Did you know AAA has Approved Auto Repair facilities across North America? You can trust your automotive repair needs will be handled correctly by certified mechanics. AAA's approved repair shops offer members a free 20-point safety inspection with any purchase. Plus, you'll receive a 10 percent discount, up to a $50, on labor costs if services are needed!
AAA is your hero once again, making your hard-earned dollars go a little farther, and providing you with safety, security, and peace of mind on your next road trip.
Get your car ready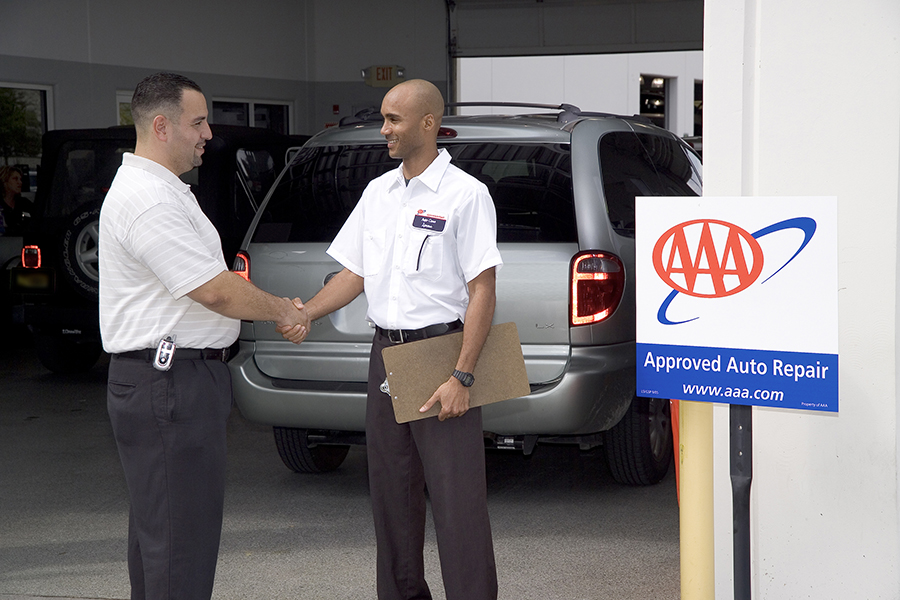 Having a dependable, smooth-running vehicle is important, especially when your family is onboard. To find a reliable, trustworthy automotive professional, turn to AAA's Approved Auto Repair network. There are more than 7,000 AAA-approved shops throughout the U.S. and Canada that can take care of all your automotive needs—from routine maintenance to major repairs. So, whether you are at home, on a road trip, or at Grandma's house, there's sure to be a AAA-approved facility nearby. Visit AAA.com/autorepair.
Stay at your favorite hotel
Is an indoor pool your thing? Maybe you prefer an onsite restaurant, complimentary hot breakfast, or plush accommodation? Choosing the right hotel while on a road trip is quintessential, as it sets the tone for a good night's rest, so you can tackle new adventures the next day. AAA-preferred lodging partners offer AAA members up to a 20 percent discount. Visit AAA.com/hotels to make your reservations.