All Things Automotive: This garage rocks
Way back in 1952—the year Queen Elizabeth II ascended to the British throne and Jimmy Boyd released "I Saw Mommy Kissing Santa Claus"—Charles Houska opened an auto repair shop in Fort Collins. Today, Houska Automotive, which remains in the family after three generations, includes a sprawling campus with three buildings, 50 employees, and deep ties to the Fort Collins community.
L.J. Houska, vice president and general manager of Houska Automotive, took a few moments to tell EnCompass how his shop has lasted so long.
Q: What's the secret to Houska's longevity?
A: I think it is a rarity for any third-generation business to keep going—statistics show that. I think we've been lucky my grandfather had the passion to run a service a shop and instilled that same passion in my father. It never had to be something I went into, but as a young kid, I was infatuated with car repair.
Q: How many cars have you fixed since 1952?
A: (laughing) To give you an idea, we have three buildings, side-by-side-by-side. In the last three days, we've been working through 105 cars a day.
Q: What's the strangest thing you've ever had to fix?
A: We started installing electric motors in buses for the city of the Boulder, then Google, and then other companies. We had to take out the old engine, replace it with the electric one, and then had to figure out how to get everything to work. Summer is when some of the really unique stuff comes out of the woodwork.
Q: Is there anything you can't fix?
A: There isn't much we're not able to handle. We have a wide variety of technicians, and we keep up with technology. We're the type of shop where we want to be able to get things fixed for people right away.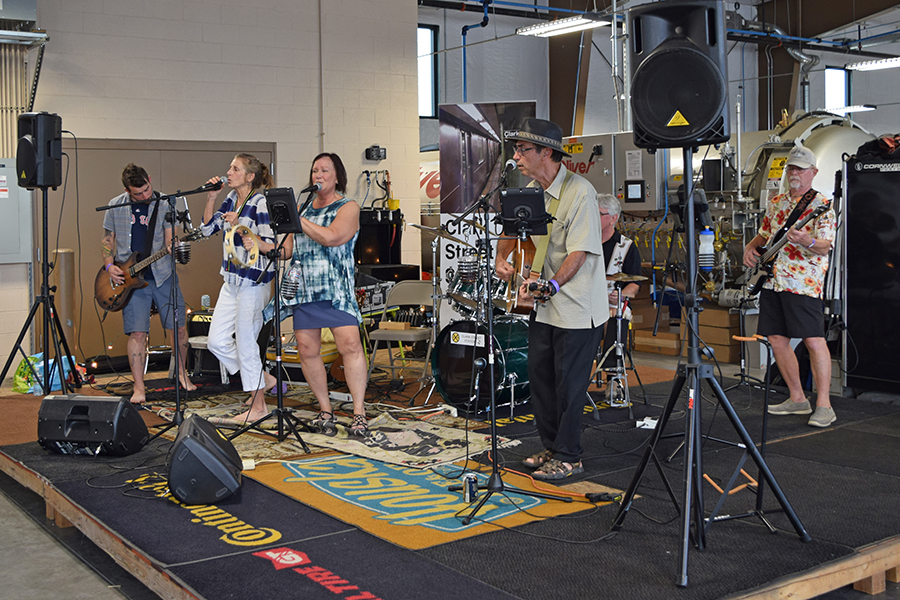 Clark Street Station performs at a Houska Garage Band event. Courtesy of Houska Automotive
Q: You host a Garage Band series. What's that?
A: We have been doing it for eight years now. Our volunteer committee helps select a cause in the community, then we find a local band to perform to raise money. We have a stage, and shops with big doors, so it's a fun venue and we love doing it.
Q: How have you fared during this pandemic?
A: With that stay-at-home order, customers weren't driving. Fortunately, my staff have great attitudes, work hard, and just did their daily jobs, even though it was a little scary. I really appreciate my employees and the way they've handled it.