Colorado lavender: See, soak, and savor
Throughout its history, the lavender flower has been used around the world for its various beneficial properties. Lucky for us Coloradans, we've got plenty of the perennial plant, even multiple varieties, as well as several lavender festivals around the state. From the garden to the kitchen or the grower to the spa, lavender is one of the most affordable, fragrant, drought-tolerant plants, thriving in various Colorado soils. Amazingly, it has more than 10,000 documented uses.
"It's balancing, neutralizing, and normalizing. Take a bath in it at night to relax and unwind, or use in the morning as an invigorating wakeup—it's antiseptic, anti-inflammatory, and fights bacteria!" says Lily Morgan, chief farming officer and future event expert at Lily Farm Fresh Organics. Plus, it's edible, and restaurants, bakeries, and mixologists throughout the state are crafting recipes with the colorful bloom. Could purple be the new black?
See it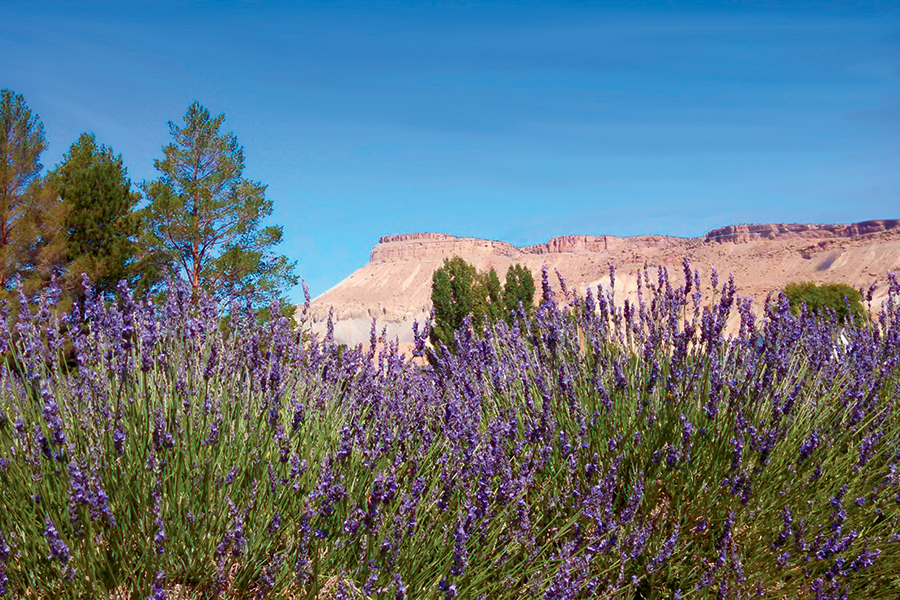 Tour the lavender fields at several festivals around the state. Courtesy of the Lavender Association of Colorado
June 28–30, 2019
Veterans Memorial Park, Palisade
Enjoy guided motor-coach and self-guided tours of local lavender farms, cooking demos, educational seminars, live music, artisans, food, and wine from more than 100 participants. Make sure you check out these farms:
Belli Fiori Lavender – grows 11 different varieties of lavender, and focuses on its everyday uses—skincare, aromatherapy, and culinary.
A Pinch of Lavender – family-owned boutique and farm, specializing in culinary lavender. Try their specialty culinary sugars and spices, including lavender salt and pepper, lavender peppery herb rub, seafood sprinkle, and this year's new veggie sprinkle.
Sage Creations Organic Farm – grows more than 50 cultivars of lavender and three species for use in culinary, essential oils, and ornamental bundles and wreaths.
July 6, 2019
Indigo Blooms Botanicals and Lavender Farm, Elizabeth
Pick your own lavender in the field, learn about using it in your landscaping or wellness regime, shop craft vendors, listen to bluegrass music, and nosh on local food.
July 20, 2019
Denver Botanic Gardens at Chatfield Farms, Littleton
More than 2,000 lavender plants set the scene for this family-friendly celebration that includes lavender demonstrations, farm tours, music, and kids' activities.
Soak it in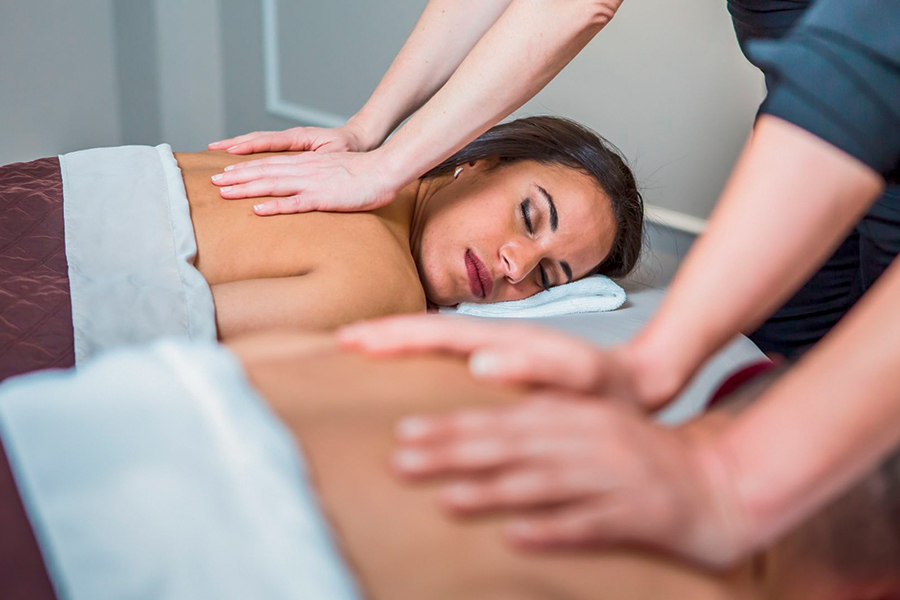 Lavender oils are frequently used in spa treatments because of their calming and healing properties. Courtesy of the Oxford Hotel
"Lavender is a main ingredient in our poultices used in the Ponderosa Pine Therapy Treatment," says Allison Lomax, spa director for Spa Anjali at the AAA Four Diamond Westin Riverfront Resort in Avon. "It helps alleviate tension, improves circulation, and helps soothe tired muscles—on top of smelling heavenly!" Plus, lavender balm is a Westin brand standard, and small, travel-sized bottles with the essence await guests upon check-in to use before and after the stay.
Get your skin glowing with a farm-to-massage-table treatment at the AAA Four Diamond Oxford Hotel's Club Spa in Denver, which features local honey from Urban Farmer Steakhouse, olive oil, sugar, and lavender essential oil blended together to create a luxurious exfoliating experience.
Savor it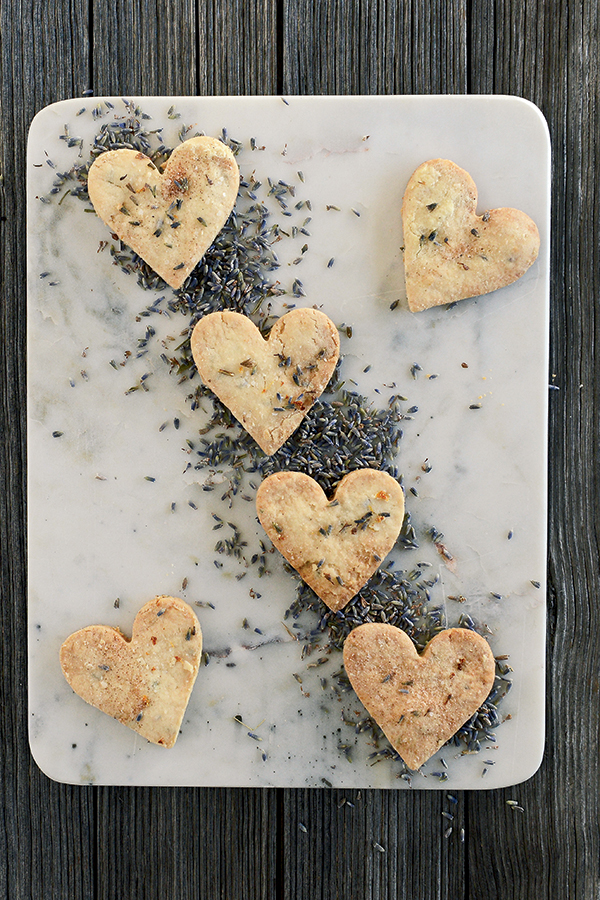 Lavender lemon shortbread cookies. © Chad Chisholm
My own hobby and passion, Colorado Garden Goodies, a line of heirloom-baked goods made by hands of all generations, has flourished with the use of lavender. The best seller is the lavender lemon shortbread cookies. Simply take your favorite shortbread cookie recipe (I love Martha Stewart's classic recipe and instructions) and add 1/2 tablespoon of dried lavender to the dough before adding 1 tablespoon of lemon juice. People most enjoy the combination of cinnamon, dried lavender, kosher salt, and spiced vanilla bean sugar I mix and sprinkle on top of the cookies before baking.
Lavish Nectar Cocktail
Flagstaff House Restaurant, Boulder
Head bartender Jay Beard at the AAA Four Diamond Flagstaff House Restaurant created the Lavish Nectar, a modern take on a Prohibition classic, with a high-quality gin, local honey syrup, fresh lemon, lavender pearls, Crème de Violet, and lavender dust. The result is unexpected and delicious, a beautiful balance of sharp, fragrant, sweet, and strong.
Recipe:
2 oz lightly lavender-infused gin
1/2 oz local honey syrup
1/2 oz lemon simple
1/4 oz Crème de Violette
Lavender dust
House-made lavender pearls
Directions:
Shake all ingredients in shaker, strain over ice, and garnish with fresh lavender and lavender pearls.