My Colorado Photos
Editors' note: The Editors chose winning photos from dozens received online at AAA.com/photocontest and via email at photocontest@colorado.aaa.com.
Painted picture ▲
Jamie Boening of Aurora submitted this photo by email of her nephew and great niece visiting the Paint Mines Interpretive Park near Calhan. "My nephew, Fred, and his family were visiting from out of town, and they had never been to the Paint Mines," Boening told EnCompass. "My dad carried me on his shoulders when I was little, just like Fred was carrying his daughter, Addie." Her camera: iPhone 6s. Member since: 1990
Frozen panorama ▼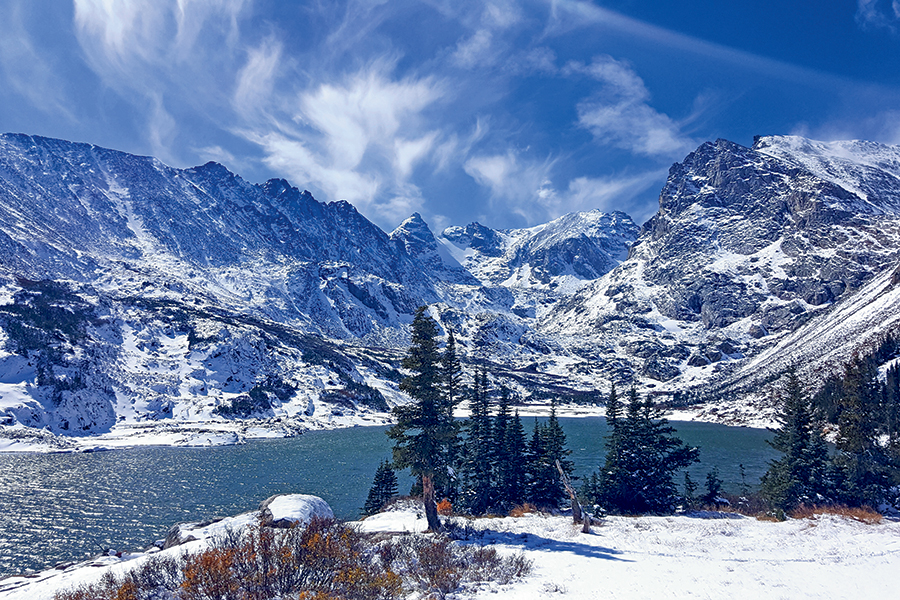 Alan Fraze of Denver submitted this photo by email of Lake Isabelle, northwest of Boulder, near Ward. "I had wanted to see Lake Isabelle for quite some time, and I finally had the opportunity to hike to it a few days before the trail head from the Brainard Lake Recreational Area closed for the winter," Fraze told EnCompass. "I took this photo, and two photos of adjacent areas, so I could have a pseudo-panoramic wallpaper for my multi-monitor computer setup." His camera: Samsung Galaxy S6 Edge. Member since: 1981
Gold Rush Photo Contest
In addition to our usual My Colorado Photo Contest, EnCompass is accepting your best autumn color images for the Gold Rush Photo Contest, with a chance to WIN up to $500 and appear in the September/October 2019 edition. Deadline for entry in the Gold Rush contest is Midnight MST, April 8, 2019. Visit AAA.com/encompass for complete contest rules.