Insurance Insights with Brian
How AAA Insurance gives back to members
As you may have seen, AAA Insurance loves giving back to our members by offering sweepstakes and extras whenever we can. I would like to recognize our 2020 sweepstakes winners and share their stories with you on how they saved on their auto and home insurance. Please join me in congratulating these fellow members.
July/August 2020 Colorado Getaways Sweepstakes Winners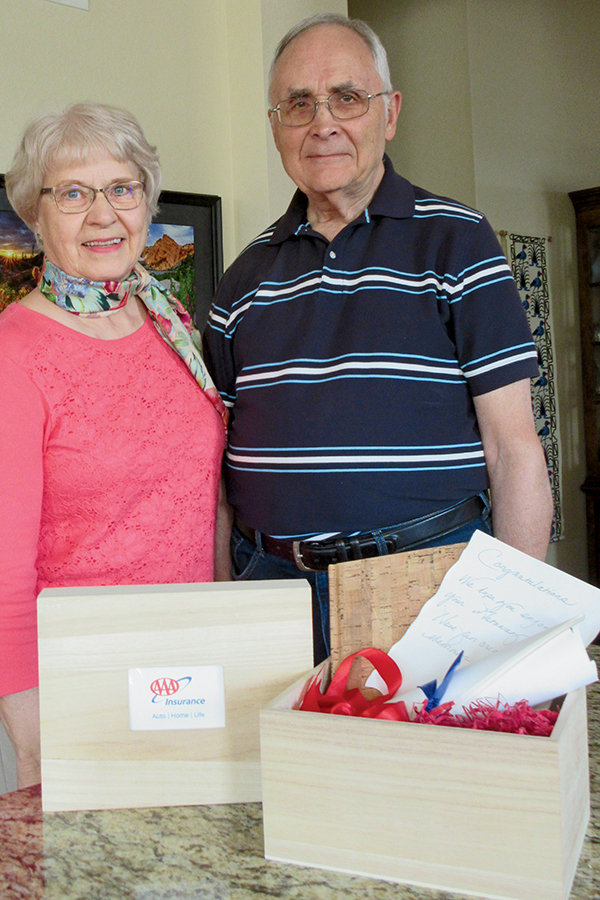 Gary and his wife, Lois, with their Colorado Getaway gift package. Courtesy of Gary Abbuhl
Lin Gong (member since 2011) – Colorado Springs at The Broadmoor Getaway
Corey Stevens (member since 2015) – Aspen at The Little Nell Getaway
Gary Abbuhl (member since 2014) – Denver at The Ritz Carlton Getaway
After speaking with Janet Pettie, Insurance/Membership Agent in our Boulder Store, Gary remarked, "Janet was wonderful to work with. In fact, she's the best agent I've worked with…ever. Her service was exceptional and one of the reasons I decided to switch, but the motivating factor was I ended up saving about $1,700 a year by switching to AAA Insurance." Gary continued, "I was so impressed with AAA Insurance, I even had them cover my high-quality bicycle and a life insurance policy!"
September/October 2020 $5,000 Sweepstakes Winners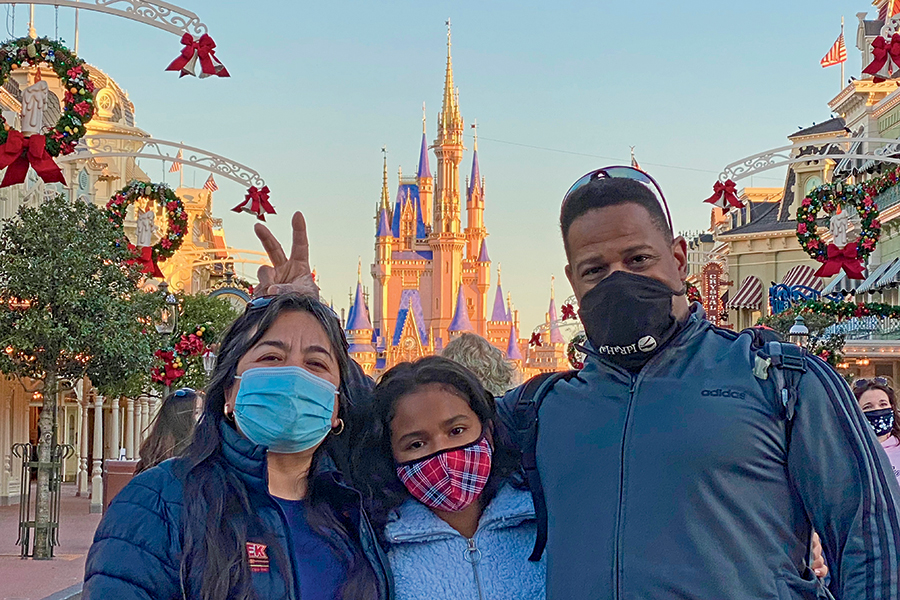 Jonathan, his wife, Maria, and their daughter, Maya, using their winnings toward a dream family vacation at Walt Disney World in Orlando, Fla. Courtesy of Johnathan Seay
Angela Simmons (member since 2020) – $5,000
Mary Newell (member since 1982) – $5,000
Jonathan Seay (member since 2014) – $5,000
Johnathan recently worked with Michaela Granchelli, Insurance/Membership Agent in our Denver Tech Center Store, and said, "She was very helpful and provided me with all the customized information I requested. It was a great experience."
November/December 2020 Denver Broncos Season Tickets Sweepstakes Winner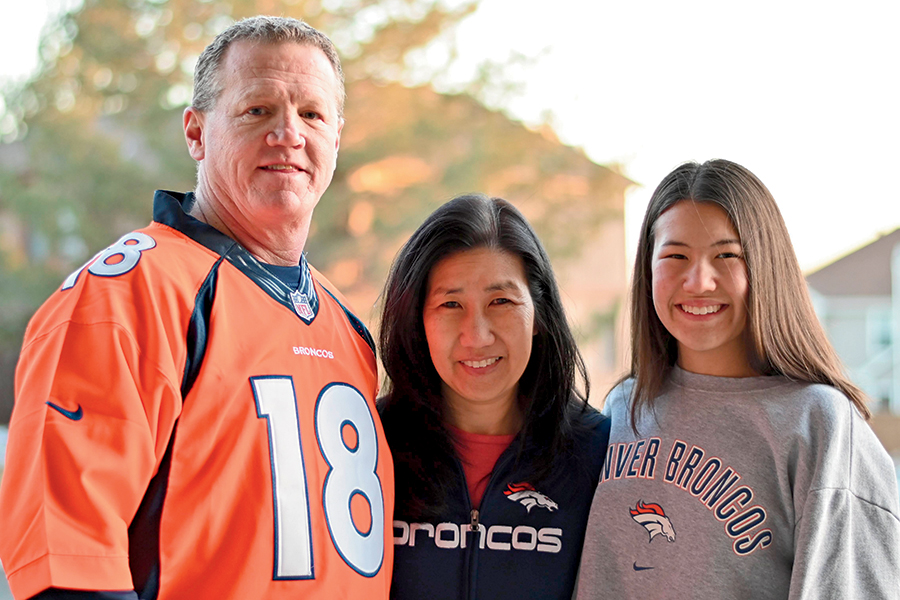 Tim, his wife, Janice, and their daughter, Kirsten, celebrate being brand-new season ticket holders. Courtesy of Tim Sapp
Tim Sapp (member since 2020) – 2 Denver Broncos Season Tickets
Tim told us that before he came to AAA Insurance, he had switched insurance carriers a few times and was never really happy with their service. A firefighter in the Denver-metro area, Tim wanted to keep his family with a local company he could trust. So, he decided to call AAA for a quote, and he was glad he did! Tim spoke with Maura Flores, Insurance/Membership Agent in our Denver Tech Center Store, and stated, "I decided to switch to AAA Insurance because Maura was able to save us nearly $5,000 a year! Plus, I know AAA values putting my family first in everything they do by providing safety, security, and peace of mind, including with my insurance needs."
I'd like to personally congratulate all our winners and encourage you to experience the same results. In the words of my new friend, Trista Sutter, "Don't wait until you have a bad experience with your current provider. Break up with them today and switch to a company who legitimately cares and loves you back!" Let us show you the difference with AAA Insurance, and maybe you'll be our next winner to Hawaii! Visit AAA.com/HawaiiSweeps to learn more.