My Colorado Photos
Editors' note: The Editors chose these winning photos from dozens received online at AAA.com/PhotoContest and via email at photocontest@colorado.aaa.com.
Rays of hope ▲
Marilyn Barnes of Monument submitted this photo by email of this wintry scene at Fox Run Park. "I happen to live near the park, and love hiking the trails," Barnes tells EnCompass. "One winter morning, I wanted to get some fresh air and wound up at Fox Run. The sun was peeking through the trees, and I thought the contrast of light and shadow would make a great photo." Her camera: iPhone 9. Member since: 1971
Friendly adventure ▼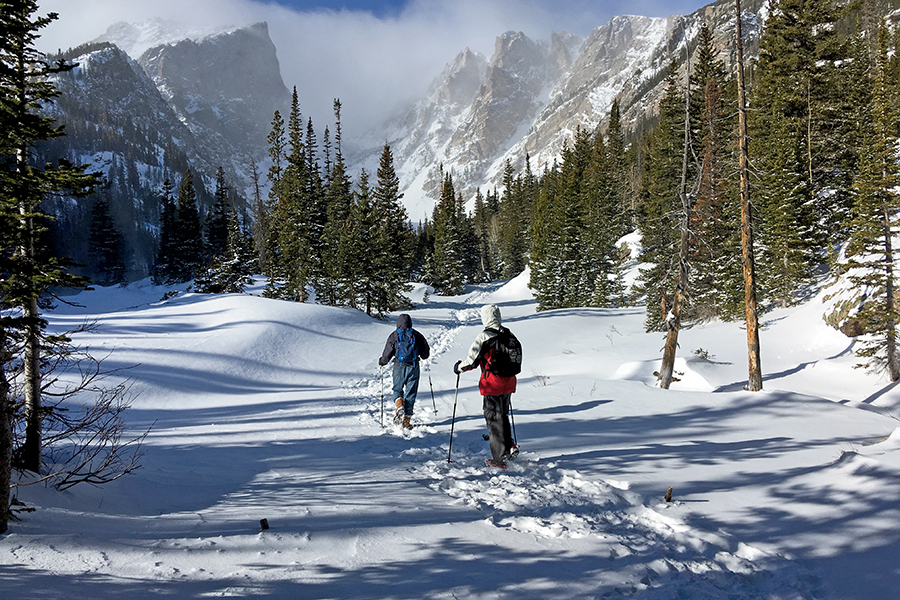 Lee Ligon of Loveland submitted this photo online of him and his friends snowshoeing through Rocky Mountain National Park. "Living less than an hour from the park, several of my friends and I love to snowshoe here," Ligon tells EnCompass. "After a recent snowstorm, my two friends, John and Phil, and I were hiking from Bear Lake to Emerald Lake. It's gorgeous and relatively easy, and one of our favorites." His camera: iPhone SE. Member since: 2017
Submit your photos and win!