My Colorado Photos
Editors' note: These winning photos are chosen from dozens received online at AAA.com/PhotoContest and via email at photocontest@colorado.aaa.com.
Peaceful inspiration ▲
Kaushik Pan of Aurora submitted this photo by email of this tranquil spot while hiking along on the Maroon Creek trail with his family. "Due to COVID we've been exploring Colorado more, and hadn't been to Maroon Bells for a while," Pan tell EnCompass.
"We came to a small bridge, which I carefully crawled under to get closer to the stream. The flowing water, the beautiful moss rocks, and the green surroundings inspired me to take this peaceful shot." His camera: Nikon D800. Member since: 2001
Mission accomplished ▼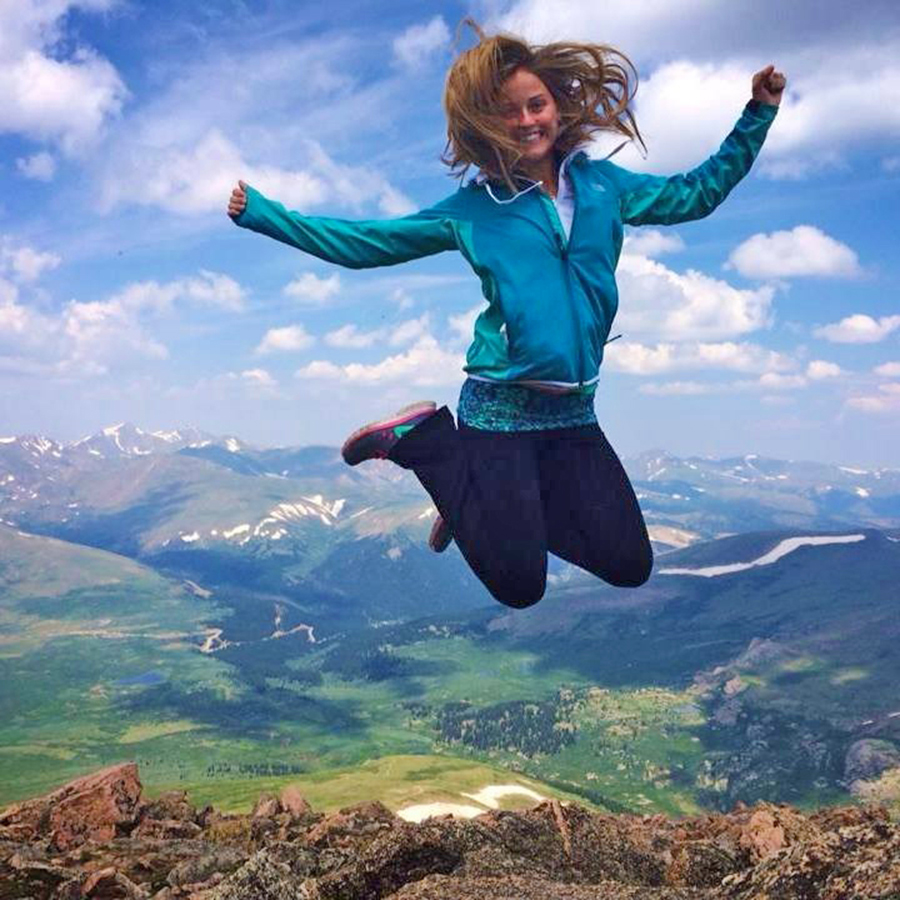 Kayla Pohlabel of Erie submitted this photo by email of her reaching the summit of her first 14er. "My friend and I were hiking Mt. Bierstadt," Pohlabel tells EnCompass. "When we got to the top, I was so overjoyed and taken back by the 360-degree view. I was proud of us for making it to the top that I got the camera ready and jumped for joy." Her camera: iPhone 7. Member since: 2005
Submit your photos and win!
AAA Colorado accepts photography of Colorado destinations from AAA Colorado members only. No professionals please (that includes photographers who have sold their work online, in galleries, or by any other means, or whose photos appear on professional media websites). EnCompass magazine selects two winners per edition. Each winner receives a $60 check. Entries are accepted online at AAA.com/PhotoContest or by email at photocontest@colorado.aaa.com. Images must be in a .jpg or .tif format and at least 300 dpi. Only high-resolution images are eligible to win. AAA Colorado will hold seasonal images for consideration in seasonally appropriate future editions. AAA Colorado reserves the right not to select any photo for any reason, without notification. AAA Colorado reserves the right to use all entries in its marketing materials (in print, online, and social media) without compensation.